ID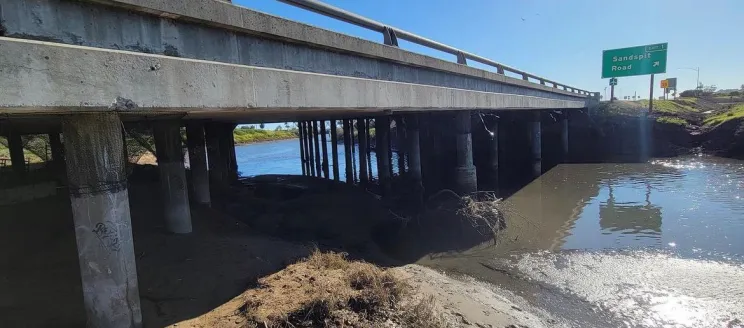 Title
Caltrans Notice: Route 217 Closed on 8/28 and 8/29
Authored on
August 23, 2023
Body
Two separate Caltrans projects to replace the San Jose Creek Bridges on Highway 101 and Route 217 are currently underway.
There will be a full overnight closure of Route 217 on Monday, August 28 and Tuesday, August 29 from 10 pm to 6 am each day. Passengers traveling to the Airport during these hours should plan to take the Highway 101/Fairview Avenue exits or an alternative route.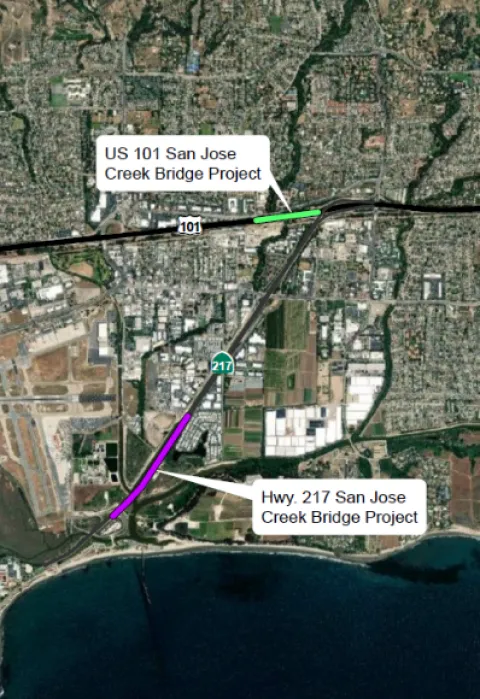 Both of these projects currently have a timeline of two years, and will have periodic lane closures and detours throughout the construction period. Please allow for extra time to account for traffic delays when planning your arrival to the Airport.
For the latest project updates, check out the Caltrans video below.  
For more information, visit the Caltrans website:
Route 217 Project
Highway 101 Project