Title
Aircraft Noise Advisory Program
Body
To report aircraft noise, visit SBA
PublicVue
 or call the Automated Noise Advisory Hotline Number at (805) 967-1900.
Pilots: Click below for pre-flight briefing information on our Noise Abatement.
Sections
Voluntary Noise Abatement Procedures
Safety of flight is Santa Barbara Airport's highest priority, SBA also values a good relationship with the surrounding community and aspires to be a good neighbor. Below are the Voluntary Noise Abatement Procedures that SBA asks all pilots flying any type of aircraft (commercial, general aviation, etc.) to participate in when conditions permit safe execution.
Voluntary Noise Abatement Procedure for Runway 25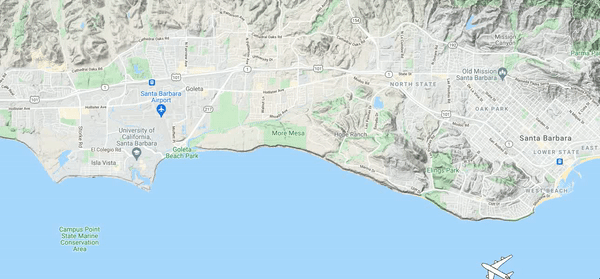 Voluntary Noise Abatement Procedure for Runway 15L and Runway 15R