Body
Santa Barbara Airport is proud to be one of 200 airports across the world to participate in the Hidden Disabilities Sunflower Program.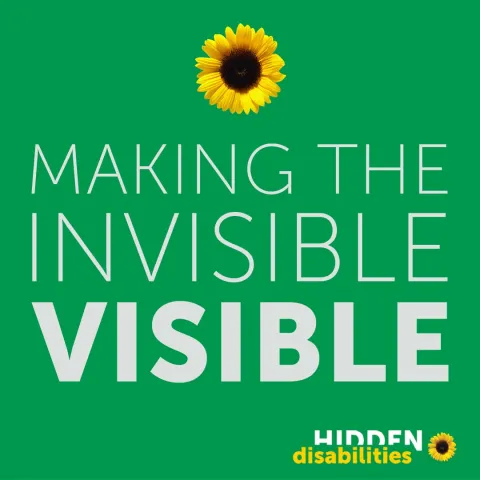 What is the Hidden Disabilities Sunflower?
The Hidden Disabilities Sunflower enables people with non-visible disabilities to access the support they need. It acts as a prompt for someone to choose to let people around them know they have a non-visible disability and that they may need a helping hand, understanding, or simply more time.
Globally 1 in 7 people live with a disability - approximately 1.3 billion people. But while some experience a disability that is visible, many have a non-visible condition or experience a combination of both visible and non-visible conditions. These can be physical, visual, auditory, or neurological and range from autism and ADHD to cognitive impairments such as learning difficulties and dementia, as well as mental health conditions. They can also be respiratory and chronic conditions such as asthma, diabetes, chronic pain and sleep disorders.
How does the program work?
Passengers with a hidden disability may voluntarily choose to wear a Sunflower lanyard, sticker, or wristband to discreetly indicate they need extra assistance or time. Airport staff are trained to recognize the Sunflower and are available to provide assistance and support as needed.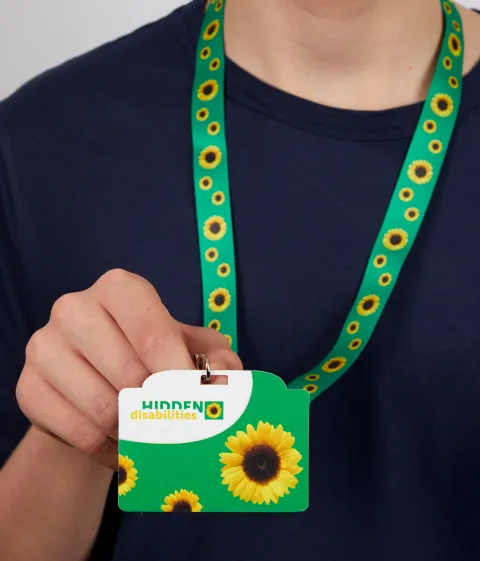 Where can I get a Sunflower lanyard?
Sunflower lanyards are available from SBA free of charge for either delivery or pick up. To request materials, please fill out this form. 
What other airports are Sunflower-friendly?
SBA is one of many airports across the world that participate in the Sunflower Program. These airports include some of SBA's direct connections:
Dallas/Fort Worth International
Denver International
Portland International
Seattle-Tacoma International
For a full list of Sunflower-friendly airports, click here. 
Thank you to our local Sunflower Program partners!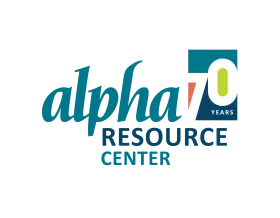 Alpha Resource Center
Alpha Resource Center has been empowering individuals with intellectual and developmental disabilities for 70 years. Their organization supports families, creates opportunities, and fosters belonging for participants throughout Santa Barbara County. To learn more, visit https://alphasb.org/.