ID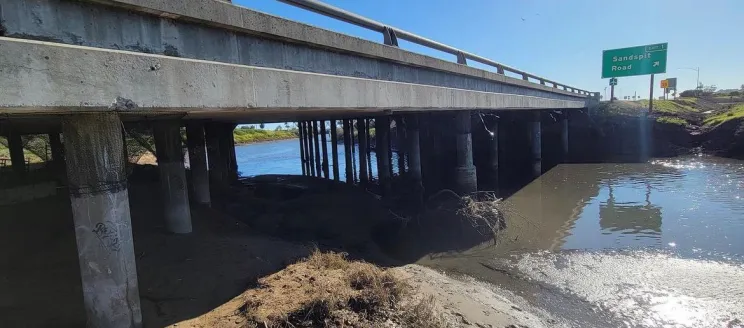 Title
Caltrans Notice: Route 217 Closed on Sunday, 10/15
Body
Two separate Caltrans projects to replace the San Jose Creek Bridges on Highway 101 and Route 217 are currently underway.
There will be a full a full closure of the 217 highway on Sunday, October 15 for a two-hour period between 10 pm and 6 am to allow for the relocation of a crane from the western side to the eastern side of the bridge. Travelers may detour via Hollister Road to Fairview Avenue to James Fowler Road in each direction.
The eastbound SR 217 on-ramp at Sandspit Road will remain closed for the duration of the project, estimated at two years. Travelers leaving the Santa Barbara Airport will use Fairview Avenue and Hollister Avenue to reach US 101. Additional electronic message boards have been activated to assist airport visitors.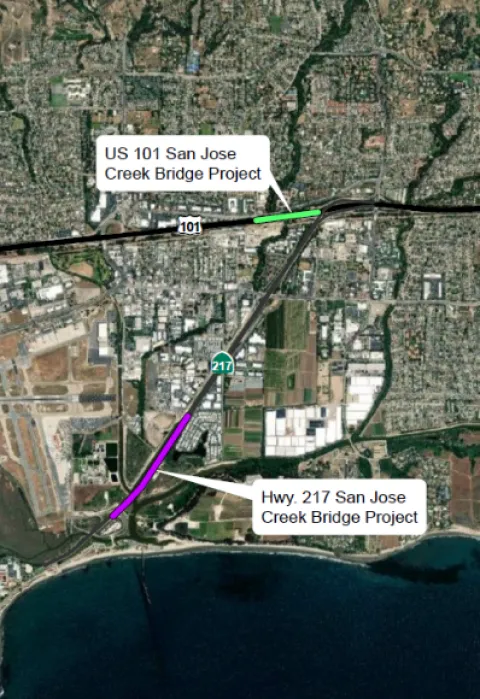 Both of these projects currently have a timeline of two years, and will have periodic lane closures and detours throughout the construction period. Please allow for extra time to account for traffic delays when planning your arrival to the Airport.
For additional information on this project updates, check out the Caltrans video below. As well as visit Caltrans District 5 social media channels: Twitter: @CaltransD5, Facebook: Caltrans Central Coast (District 5) & Instagram: @Caltrans_D5.
For more information, visit the Caltrans website:
Route 217 Project
Highway 101 Project