ID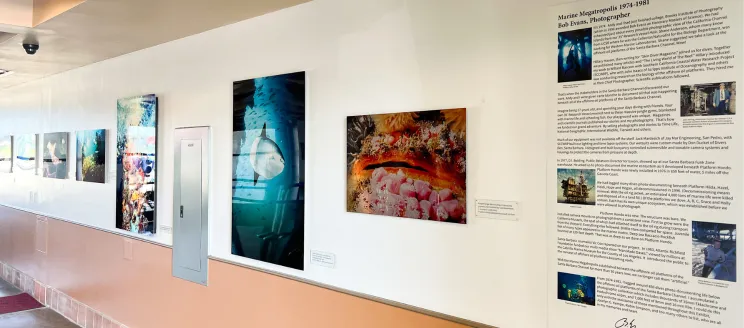 Title
SB Maritime Museum Exhibit in SBA Terminal
Body
Santa Barbara Maritime Museum, SBA's newest advertising partner, has a special exhibit currently on view inside the Terminal. "Marine Megatropolis" features the underwater ocean photography of Bob Evans. This collection includes stunning images of the Santa Barbara Channel that Evans captured between the years 1974-1981. The exhibit is located on the first floor of the Terminal, just past the main rotunda at the front entrance.
SBA will be hosting an official opening ceremony on Tuesday, June 6, 2023, at 4:30pm. This free event is open to the  public. It will allow everyone to meet the photographer and hear remarks from Bob Evans, SBMM Executive Director Greg Gorga, and others. Parking is free to attendees in the Airport Short- and Long-Term Parking Lots, located at the Terminal. Validation will be provided at the event to use upon exiting.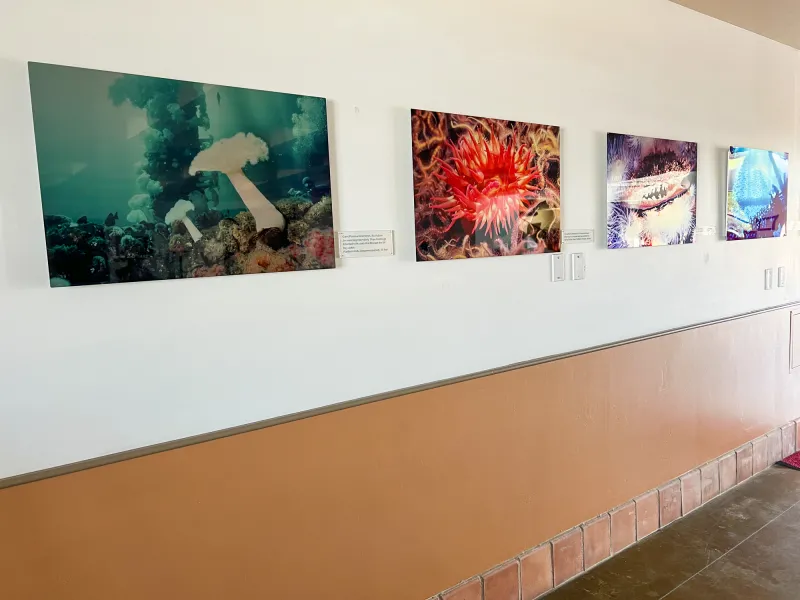 Bob Evans is a entrepreneur, visionary, and photographer. An accomplished SCUBA diver, he has made over 5000 dives, including 850 photos documenting life below offshore oil platforms in the Santa Barbara Channel. For these projects, he designed underwater camera housings for time-lapse systems, camera towing systems, and a buoy system to carry cameras to preset depths. "Marine Megatropolis" honors those adventures.
Santa Barbara Maritime Museum (SBMM) opened its doors to the public in July 2000, with the unique mission to interpret the rich and diverse maritime history of the Santa Barbara Channel. Founded by a group of fishermen, divers, and sailors who are a part of this exciting history, SBMM is centered on interactivity. The founders envisioned it as a place where the public could experience maritime culture without leaving the harbor. The museum has nearly 8,000 square feet of exhibits, a 5,000-square-foot warehouse off-site for artifact collection and storage, and the 88-seat, high-definition Munger Theater which provides a venue for films, lectures, and panel discussions on all things maritime.
To learn more about Santa Barbara Maritime Museum, visit https://sbmm.org/.