ID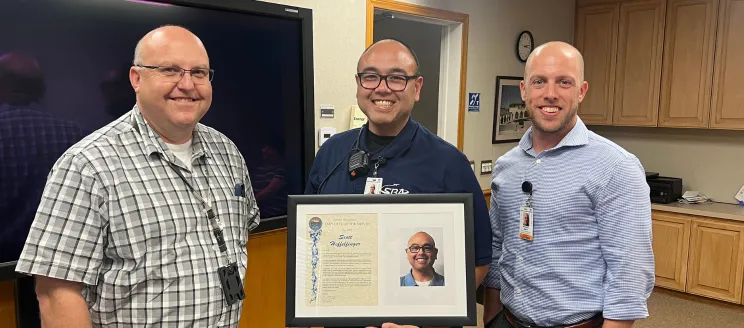 Title
SBA Employee of the Month: Scott Heffelfinger
Authored on
July 31, 2023
Body
Congratulations to Scott Heffelfinger, SBA's Employee of the Month for May! Scott serves as an Operations Specialist within the Operations Division at SBA.
Scott has consistently demonstrated exceptional performance, professionalism, and a genuine commitment to the Airport's success. His positive attitude, strong work ethic, and willingness to go the extra mile have inspired colleagues and set a high standard for everyone in the organization.
Thank you, Scott, for your continued dedication to our mission, vision, and values and for being an exemplary role model!