ID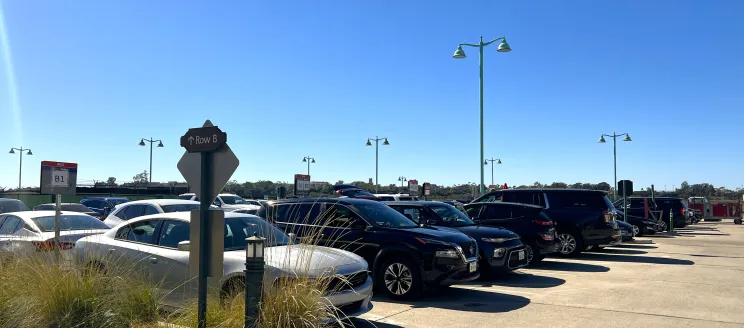 Title
Temporary Rental Car Lot Route
Body
UPDATE: The start date for this project has been scheduled for Wednesday, November 29.
---
Due to ongoing construction, passengers utilizing SBA's rental car services will encounter a new, temporary route to pick up and drop off vehicles starting November 29. This path will take passengers an extra five minutes to access the rental car lot on foot from the Terminal.
Directions to Rental Car Lot from Terminal:
Exit the Terminal
Use the crosswalks to cross straight through the Short Term Parking Lot
Using the sidewalk, turn right onto James Fowler Road
Continue straight down the sidewalk, past the construction zone, to reach the rental car lot on the right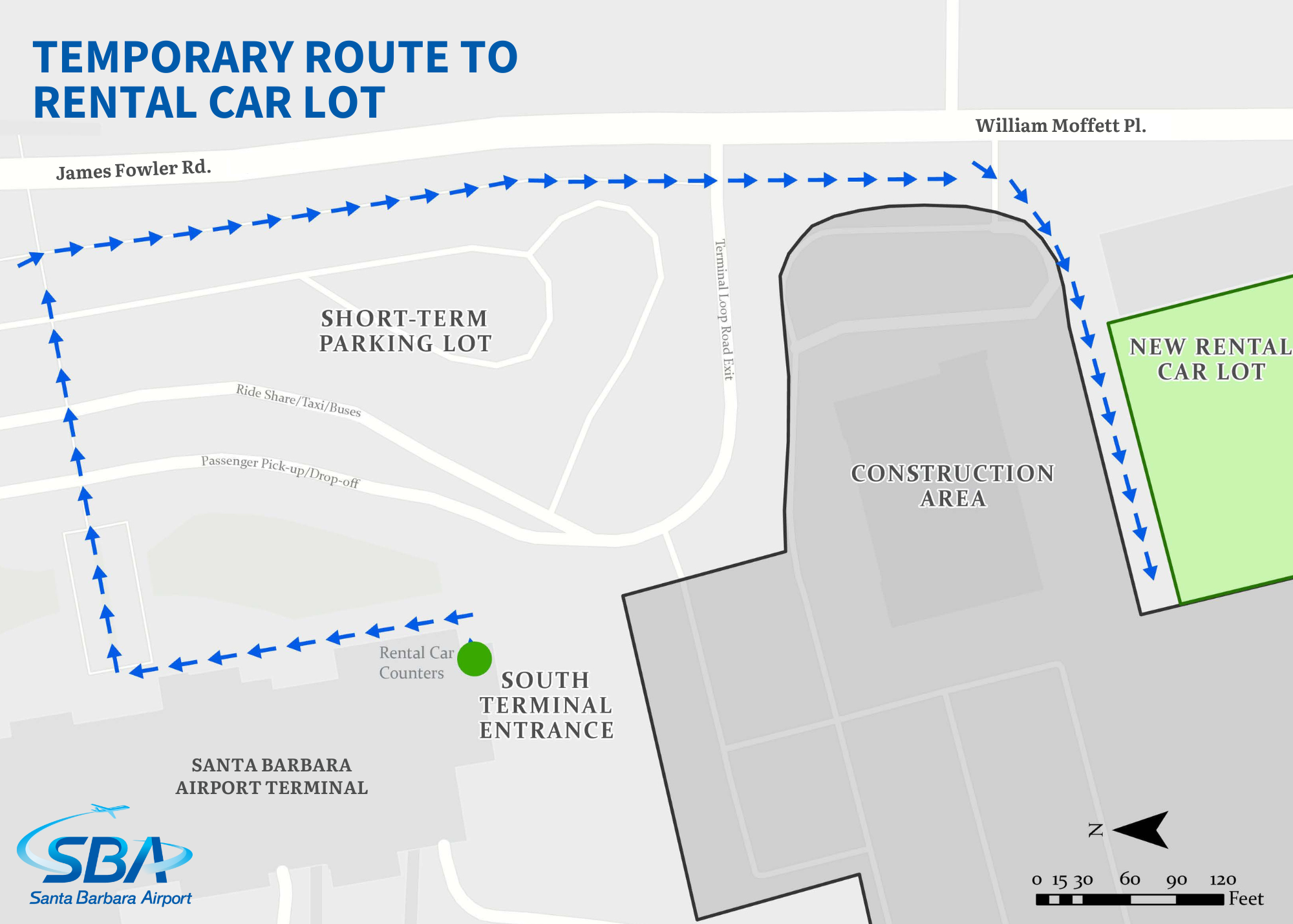 All rental cars should be picked up and dropped off at the temporary lot shown on the map in green. Please plan accordingly when considering the timing of your travel.
This construction is part of the Southfield Redevelopment Project. Once completed, this project will provide approximately 50 additional parking spaces for rental cars, as well as three additional spaces on the airfield for overnight aircraft parking. Construction is expected to continue over the next few months.
For more information on the project, visit the Southfield project page. For questions about car rentals, please contact one of SBA's rental car companies.