ID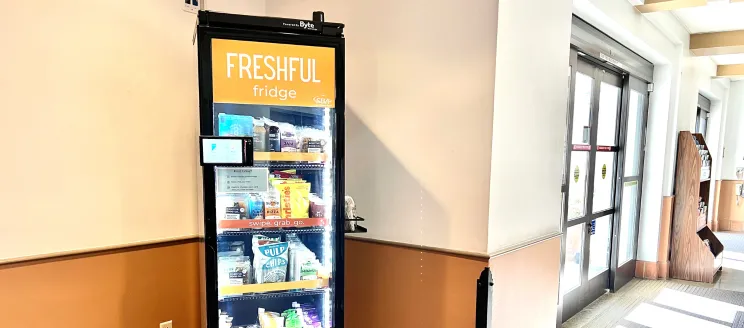 Title
Freshful Fridge Offers New Food in SBA Terminal
Authored on
April 5, 2023
Body
Something fresh has arrived! SBA is excited to announce the opening of Freshful Fridge on the first floor of the Terminal.
Freshful Fridge is a smart fridge that offers snacks, salads, and beverages that are all fresh, locally-sourced, and delicious. Owned and operated by local resident Daphne Armstrong, Freshful Fridge will provide a new way for passengers to nourish themselves while traveling through the Airport. Some of the current items include snacks from Sun & Swell, pressed juices from California Juice Co., and salads from Positive Food Co.; but the Fridge will be frequently refreshed with a variety of products.
Freshful Fridge is located on the first floor of the Terminal (pre-security), near the baggage claim area. Happy snacking!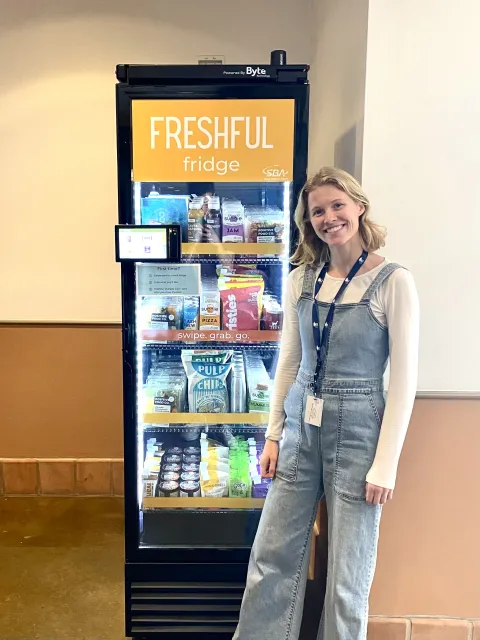 Owner Daphne Armstrong stands next to the newly installed Freshful Fridge.