ID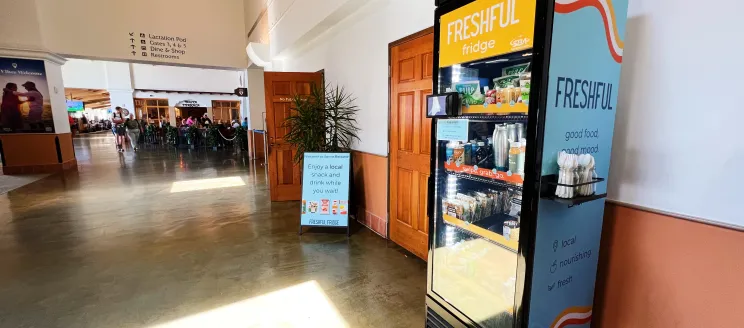 Title
Freshful Fridge Relocated to Gate Area
Authored on
July 19, 2023
Body
Have you tried SBA's Freshful Fridge? This new smart fridge has recently been relocated to the second floor of the Terminal, near Gate 2. Now you can grab your snacks and beverages after security, while waiting for your flight!
Freshful Fridge offers snacks, salads, and beverages that are all fresh, locally-sourced, and delicious. This local, woman-owned business launched in April and is providing a new way to nourish yourself while traveling through the Airport. Freshful Fridge is open 24 hours/day, 7 days/week.
Want to see something special in the Freshful Fridge? Send your recommendations and ideas to daphne@freshful.io.