ID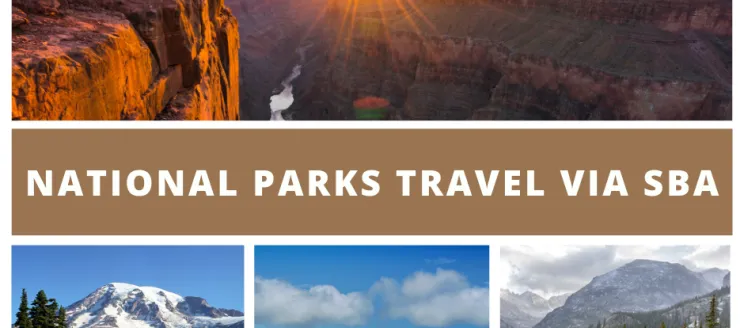 Title
National Parks Travel via SBA
Authored on
July 28, 2022
Body
July is Park and Recreation Month! SBA has been celebrating all month long by highlighting a different park each week. Here is the rundown...
Indiana Dunes is one of the newest National Parks (as of 2019) and is only one hour from Chicago. Plan your visit and book your nonstop flight on @united to @fly2ohare today! To learn more about @indianadunesnps, visit https://www.nps.gov/indu/index.htm
Rocky Mountain National Park with mountains, rivers, lakes and meadows, @rockynps has it all. Fly nonstop on @southwestair or @united to @denairport, and it's a quick 1.5 hour drive. If you've been before, share your best tips! For more information, visit https://www.nps.gov/romo/index.htm
Three for the price of one: Hop on @americanair and fly nonstop to @phxskyharbor and you can visit @grandcanyonnps, @petrifiedforestnps or @saguaronationalpark! For more information, visit:
Grand Canyon - https://www.nps.gov/grca/index.htm
Petrified Forest - https://www.nps.gov/pefo/index.htm
Saguaro - https://www.nps.gov/sagu/index.htm
To wrap up Parks and Recreation Month, we're featuring Mt. Rainier, an active volcano and the fifth tallest mountain (more than 14,000 feet) in the lower 48 states! Catch your first glimpse from the air when you fly nonstop to either @pdxairport or @flysea on @alaskaair. For more information about @mountrainiernps, visit https://www.nps.gov/mora/index.htm
Follow SBA on Instagram, Facebook, and Twitter to learn about more adventures you can take from SBA!