ID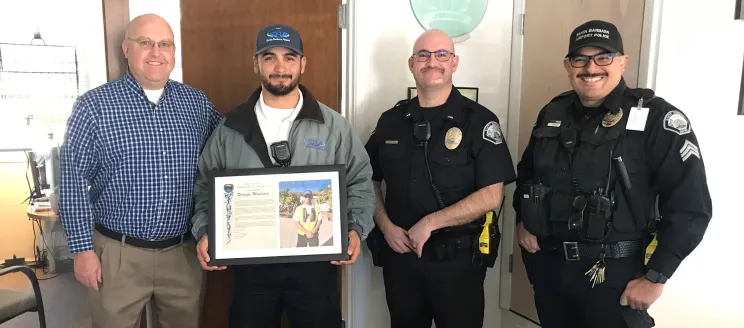 Title
SBA Employee of the Month: Rodolfo Montalvo, Security Staff
Authored on
December 16, 2022
Body
Rodolfo Montalvo, AKA Rudy, was selected to represent the Airport as Employee of the Month for November 2022 for his work as the lead for non-sworn security staff. His continued commitment to training all new security staff demonstrates his critical contributions to the airport's success. 
 
In addition to training, Rudy assists his supervisor in maintaining ever-changing scheduling needs based on airline and staffing changes. He has gone above and beyond helping with recruitment of new staff, promoting the airport as an exciting and dynamic work environment. His knowledge, dedication and commitment to the team are invaluable to the future success of the Santa Barbara Airport and the City of Santa Barbara. 
 
Thank you, Rudy, for your continued dedication to our mission, vision and values.
 
Want to work at SBA too? Apply for our open positions!