ID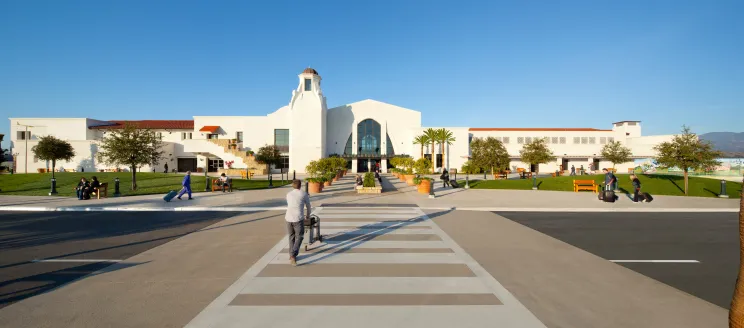 Title
SBA Employee Spotlight: Paul Rodriquez
Authored on
August 25, 2021
Body
SBA Employee Spotlight
Paul Rodriquez, Senior Maintenance Worker
Paul has been a mainstay as part of the facilities team here at SBA. But more than that, he's an incredibly kind and caring coworker. SBA is sad to see Paul retire, but we wish him well in his new chapter! Here's more about Paul:
"I take great pride in having a strong work ethic, which I got from my father who I saw work very hard to support his family. My father could fix anything, and I believe my skills in landscape installation, cabinetry building (learned from my brother), and a background in photography and film all allow me to appreciate the beauty in my work at the parks and SBA.
The physical size of the SBA terminal has changed so much over the years. When I started, we worked from an amazing, historic small terminal with added wings on both ends with two small baggage tents on either end, imagine that! And now with the larger terminal, there are so many more flights and people coming and going... It takes much more planning and patience.
When I retire, I'm going to miss working alongside my fellow coworkers the most, collaborating, and day-to-day problem solving, and helping pass along my knowledge to the younger staff. I'm looking forward to more time with my high-school sweetheart, my wife Dorie, and traveling more in the country and abroad, something we've talked about for 30 years! We are looking forward to moving home to Las Vegas, where we grew up to share memories with family and friends."
Thank you for your service Paul, we are all wishing you well in all you do!
Learn more about he career opportunities at the Santa Barbara Airport here!