ID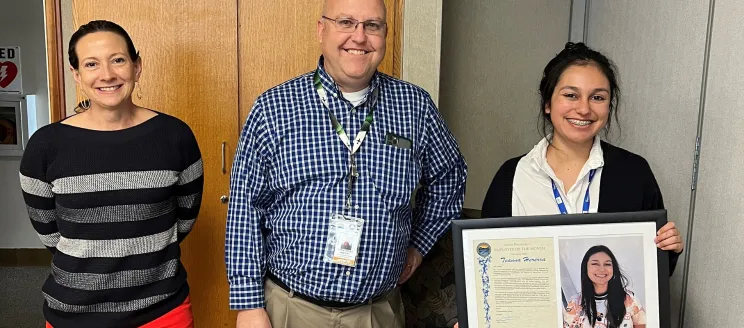 Title
SBA February Employee of the Month: Teanna Herrera
Authored on
March 21, 2023
Body
SBA's February Employee of the Month has been award to Teanna Herrera, Senior Engineering Tech! Teanna was selected for providing departmental IT coordination and support for a variety of programs.
She assisted the Capital Division with developing webpages and SharePoint sites for capital projects, successfully procured ArcGIS and PAVER programs for the Airport's use, and so much more. Her initiative and creative problem-solving skills exemplify her dedication to serving the needs of the Department, City organization, and the community.  She provides quality service with a customer focus and collaborative team orientation. Her approach helps the organization earn the trust and high regard of the community.
Congratulations, Teanna! If you'd like to work for SBA, check out the latest job openings.