ID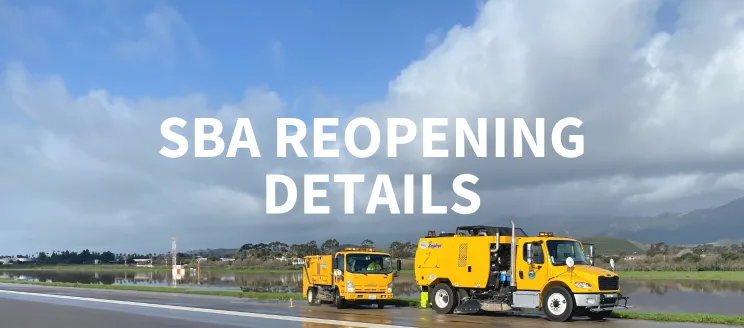 Title
SBA Reopening Details
Authored on
January 10, 2023
Body
The Santa Barbara Airport began a phased reopening today (Tuesday 1/10) at 3:20 PM. All commercial airlines have been notified and will be working to restore service to and from SBA as soon as possible. Please check with airlines directly regarding flight status. The terminal and all parking lots are open. 
For private and general aviation: please note parking areas may be limited. Please call the SOC for more details: 805-681-4803
SBA thanks everyone for their patience as crews worked to clean up the area as fast as possible. The airfield and surrounding areas experienced a significant amount of flooding, but there was no major damage reported.
Thank you for flying SBA!