ID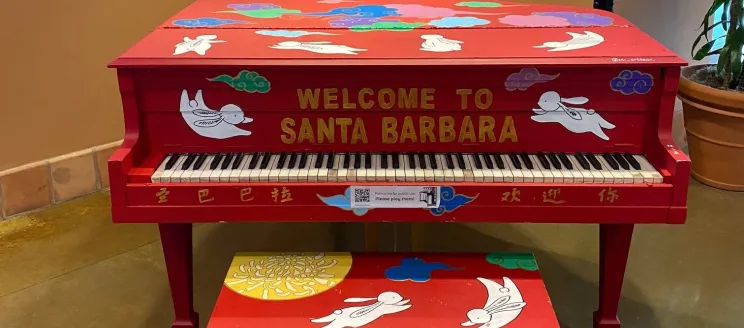 Title
SBA's Newly Painted Piano
Authored on
October 10, 2022
Body
As part of the Pianos on State program, SBA is happy to have it's freshly painted piano back in the building!
This year's design is titled "Bunnies in the Sun," by Sharyn Chan (@_artbear_). Thank you for the wonderful painting artistry, Sharyn! Learn more about this program supported by so many great organizations in our community at the Pianos on State website.
Although the pianos that are put out on State St. are only there for the month of October, the piano at the Airport gets to live with us all year long! Find the piano near baggage claim the next time you're at SBA.